Finally hairdressers
secrets revealed!
Join the Emphasis Inner Sanctum and learn what we know that 98% of ladies don't!
Say goodbye to all your hair worries by following this simple guide.
+ receive your FREE Ultimate Hair Care guide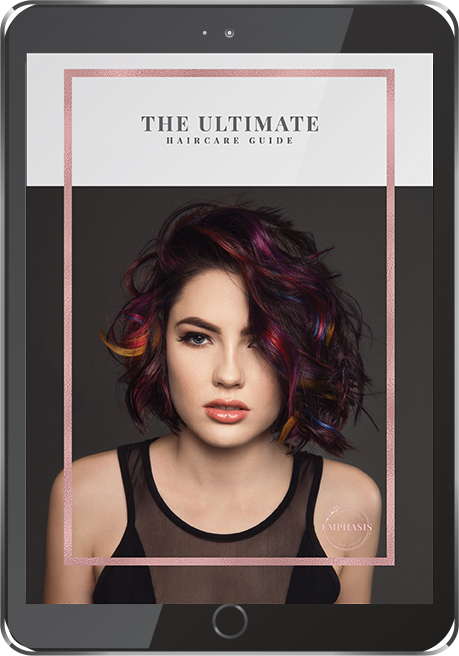 When you join the Emphasis Inner Sanctum, you will receive:
Your Ultimate Hair Care Guide – Secret tips for beautiful hair straight from the stylist
+ access to bi-monthly Emphasis Inner Sanctum newsletter including:
– Last minute special offers
– VIP discounts
– Salon insights
– Hair + beauty tips
– Product reviews


Every issue, a lucky Inner Sanctum member will win an
Emphasis gift pack valued at $100!
DOWNLOAD OUR FREE SALON APP
It'll be the best thing you'll
ever do for your hair
319 Ross River Road, Aitkenvale
OPENING HOURS
| | |
| --- | --- |
| Monday | 10.00am-5.00 pm |
| Tuesday | 9.30am-8.00 pm |
| Wednesday | 9.00am-6.30 pm |
| Thursday | 9.00am-5.00 pm |
| Friday | 9.00am-5.00 pm |
| Saturday | 8.00am-4.00 pm |
| Sunday | Closed |
90b Bundock Street, Belgian Gardens
OPENING HOURS
| | |
| --- | --- |
| Monday | 10.00am-5.00 pm |
| Tuesday | 9.30am-8.00 pm |
| Wednesday | 9.00am-6.30 pm |
| Thursday | 9.00am-5.00 pm |
| Friday | 9.00am-5.00 pm |
| Saturday | 8.00am-3.30 pm |
| Sunday | Closed |