The ultimate in
haircare and relaxation
At Emphasis Hair Studio we know how frustrating it can be when visiting a hair salon for the first time full of hope and nervous excitement (maybe this time I will find the one) only to leave feeling, ignored, unappreciated and wearing a cut and colour nothing like the one you wanted. Finally there is a salon that puts YOU the client FIRST, making your experience one to remember for all the right reasons.
From the moment you walk through the door at Emphasis you will be greeted with a warm genuine welcome and treated not like a client but as a friend.
You'll be brought through to your styling station and offered a delicious beverage, while you sit back and enjoy your stunning surroundings.
Before beginning, your stylist will take you through a personally Tailored Consultation to ensure you receive the Hairstyle you have always dreamed of.
Then lay back and relax in the deluxe reclining massage chairs, where you will experience a luxurious Signature Scalp Massage as you hair is cleansed and conditioned, before your precision style cut is skillfully created by your expert stylist.
Your stylist will create for you a personalised home hair care plan so that you have the tools and knowledge you need to recreate the condition and style of your hair at home.
You might be wondering – what happens if you get home and perhaps the colour is not quite right or you'd like a little more taken off the fringe, then all you need to do is phone the Salon so we can arrange a time to fix it for you straight away. In fact we're so passionate about Creating the Hair of Your Dreams..
If You Don't Absolutely Love Your New Style Cut or Colour, We'll Re-do it for FREE! No Questions Asked.
So if you're like many women, looking after everyone else first, feeling less and less attractive and more & more stressed… It's time to feel sexy again!
Go on you deserve it!
Kellie Rout & the Emphasis Team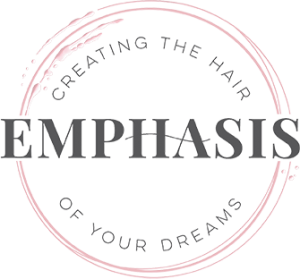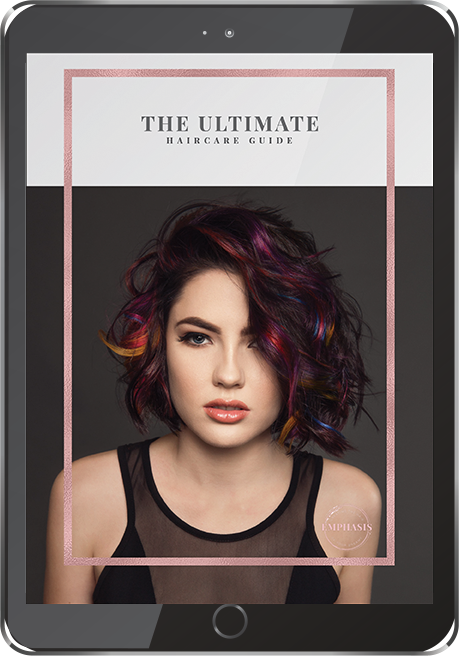 SIGN UP TO OUR
INNER SANCTUM +
RECEIVE YOUR FREE
HAIR CARE GUIDE
Receive our Bi-monthly Newsletter with Salon insights,
Exclusive Special Offers and Handy Hair Tips
our brands
DOWNLOAD OUR FREE SALON APP
It'll be the best thing you'll
ever do for your hair
319 Ross River Road, Aitkenvale
OPENING HOURS
| | |
| --- | --- |
| Monday | 10.00am-5.00 pm |
| Tuesday | 9.30am-8.00 pm |
| Wednesday | 9.00am-8.00 pm |
| Thursday | 9.00am-5.00 pm |
| Friday | 9.00am-5.00 pm |
| Saturday | 8.00am-4.00 pm |
| Sunday | Closed |
90b Bundock Street, Belgian Gardens
OPENING HOURS
| | |
| --- | --- |
| Monday | 10.00am-5.00 pm |
| Tuesday | 9.30am-8.00 pm |
| Wednesday | 9.00am-8.00 pm |
| Thursday | 9.00am-5.00 pm |
| Friday | 9.00am-5.00 pm |
| Saturday | 8.00am-3.30 pm |
| Sunday | Closed |